January 2018
IT'S OUR ANNIVERSARY!!!
HELP US CELEBRATE!!!
Go to the bottom of the page for details of our Donation Drive and REWARDS.
20 Jan Update: Two weeks in and we have 17 donations and have raised just over £230 for charity. Whilst the generosity of those 17 donors is appreciated, I'm sure as a community of visitors more of us can help!
If you've appreciated our 15 years of service - please dip into your pockets. There are some great rewards on offer and, with this number of donors, an excellent chance of winning the draw items.
Two weeks gone and just one and a half weeks to go.

2018 sees Limey Yank Games turn Fifteen! Can you believe it? I'm hoping you'll indulge me as I reminisce. I'll admit, I don't recall the exact chronology, but it went something like this...
It all started as a project to allow me to play with Apache Web Server and try running a website from my home PC. Originally, I sourced Cyberboard gameboxes (still my platform of choice) from off the web for the games I owned. The site soon got noticed and before long folk were submitting gameboxes to be hosted. Thanks to these gamebox submissions the site became established and quickly became the preeminent site for Cyberboard gameboxes – a status we still enjoy today.
Now established, I reached out to a number of publishers to see if they would sponsor the site. This would give the site credibility and would also demonstrate their support of PBeM – at a time when there was a lot of controversy and uncertainty regarding applications such as Cyberboard and the risk of piracy and abuse. I was delighted by the response and this invaluable publisher support has continued to grow over the years – I've even had the privilege of publishers approaching me to say they would like to be sponsors.
Our next move was to start hosting Vassal and ZunTzu files as well as Cyberboard. I'll admit, this was primarily driven by the decline in support of Cyberboard with the increasing popularity of Vassal. Of course, the Vassal site is there too, but by visiting LYG you can see the various platforms that support your favourite games – and we do have a few Vassal mods not available on the main site.
The site continued to grow, and maintenance was quite demanding. My daughter, Natasha, had always helped me with the site what I needed help with the HTML (we studied it together a night class when she was about 12 years old – she then studied it a university and now works as a front-end developer). She now suggested moving the site onto a Content Management System (CMS), which she proceeded to setup for me. This is the software used to deliver the current version of the site. She also continues to provide dad with regular 'Technical Support'.
The next big step was to finally give up on the idea of self-hosting of the site. I had a number of PC problems and hard disk failures (as some of you will recall). Recovery was always painful and, despite backups, there were always casualties in terms of lost files. So, again with significant help from Natasha, I moved the site to our current hosts. This gave the added benefit to you guys of faster download times too.
Possibly our latest innovation was to offer 'EU Friendly' shipping to our sponsors – something that is now fairly common, but we were breaking ground when we started.
So, here we are today. We've come a long way in those 15 years. What was originally a Cyberboard site now provides nearly 1,700 Cyberboard, Vassal and Zun Tzu files (as well as various other play aids) and we have around 27,000 visits every year. One of the most significant changes over that period was securing the tremendous support of our 21 sponsors. I'll not claim that we couldn't have done it without them – but their support has always been greatly appreciated and a significant motivator. Without them there's a real chance we wouldn't still be here.
I like to think that LYG, its sponsors, its contributors and its visitors have, together, helped the hobby evolve significantly - from being one where PBEM tools were seen by publishers as a threat to one where they are now viewed as development and marketing tool.
So, Let's Celebrate!!!
Many of our wonderful sponsors are supporting us in a Donation Drive!
You'll know that, unlike some sites, we don't have an annual donation drive but, rather, rely on the generosity of our visitors by encouraging 'A Dollar a Dip/A Poiund a Pop'. And our most generous donors are recognised as 'LYG Patrons' – of which we currently have 24.
This, unique, 15th Anniversary Donation Drive will be different in that profits will be split equally between the following:

The Royal British Legion (http://www.britishlegion.org.uk/) - possibly best known for the annual 'Poppy Day', the Royal British Legion provides lifelong support for the Armed Forces community - serving men and women, veterans, and their families.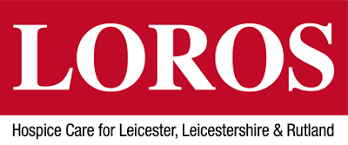 LOROS (https://www.loros.co.uk/) - I had intended that the other half of the funds raised would go to my daughter, Natasha - for the considerable support she has provided me (and therefore all of us) over the life of the site. However, the day before this update, Tash saw the draft (she wasn't supposed to) and asked that we donate her half to LOROS, the Leicestershire hospice that took care of her Aunt Kerry (my sister) in her last few months, a few years back.
And of course, no donation drive would be complete without rewards - and this is where many of our sponsors have stepped forward.
Here's how it will work:
Donations should be made using the Support LYG Banner at the head of our homepage.
All donations received in January 2018 will automatically be classed as being for the '15th Anniversary Donation Drive' (this includes those monthly donations generously setup by some of you) and therefore eligible for the rewards below:
Rewards
Donations of £5 or more
You will be entered in a draw for:
Donations of £10 or more
You will also receive discount codes for the following publishers:
Paul Koenig Games - 10% off any order (exc. Postage) in February 2018
Legion Wargames - $5 off any 'sale' game or 'combo' pack & $10 off all other games in February (offer excludes 'The Great Game')
Strategemata - Free shipping (worldwide) on any one order in February 2018.
Donations of £15 or more
You will also receive a copy of All or Nothing - The Fight for Fort Mercer, October 22, 1777 from LPS (the home of Against the Odds, Last Stand Games and Turning Point Simulations). A little over 240 years ago Limeys and Yanks were battling each other to the death. It's nice that things have changed somewhat, and we can now partner to bring you this mini-game (60 mounted counters and an 8.5 x 11 map and 4 pages of rules).
Donations of £25 or more
You will also be entered in a draw for one of these great offerings:
The single largest single donation
You will receive a copy of Festung Breslau 1945 from Stategemata.
All rewards are cumulative - you get the reward your donation qualifies for, and all rewards at a lower value.
All rewards include postage - unless stated otherwise.
All existing Patrons automatically qualify for the $5 level reward - provided you send me your email address.
New additions and updates