February 2018
Well, yesterday I was confessing that I'd only managed a partial update and was giving lots of excuses why. Turns out that I'd done the vast majority (and could have done the last little bit) as the only omissision was this monthh's single submission, an update from Dave Rubin for his Case Green Cyberboard gamebox. Not sure why this month was so quiet but there you are - update now complete.
Prize Draw Update
Thanks again to those of you that donated as part of LYG's 15th Anniversary Charity Donation Drive - and to the sponsors that contributed prizes.
We had a total of 37 donations. Let's be frank, that's not great (especially as it was for charity), but is a lot better than it was looking at the end of week one (when I was even wondering whether LYG was worth the effort).
BUT the donations we did get were incredibly generous and we've raised a total of  £624 to be divided equally between:
 The Royal British Legion (http://www.britishlegion.org.uk/)

and LOROS (https://www.loros.co.uk/)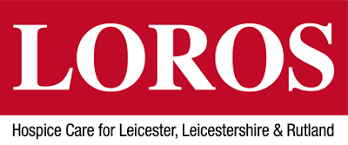 I'll not know the final figure raised for a few days but will update you all when I do know.
The other important news is who has won, and what have they won?
So,
The Winners
There are a couple of bonus prizes too:
And those that donated £10 or more will receive:
10% off any order (exc. Postage) in February 2018 from Paul Koenig Games
$5 off any 'sale' game or 'combo' pack & $10 off all other games in February (offer excludes 'The Great Game') from Legion Wargames
Free shipping (worldwide) on any one order in February 2018 from Strategemata.
I'd ask that the prize winners bear with me as I organise the distribution.
Well, thats it. Congratulations to the winners and thanks to everyone that participated!
IMPORTANT NOTE 1: I've emailed all prize winners and all those due to receive a copy of All or Nothing to request their postal address. So far just over half of you have responded. I can only arrange for you to receive your reward if I have your address, please end it ASAP.
IMPORTANT NOTE 2: The charity donation drive is now closed. Any donations received via the 'Support Limey Yank Games' link (see top of page) will not go to charity but will go towards the upkeep of the site - these donations are still VERY welcome of course. 
BREXIT & Our EU Friendly Shipping
Despite the UK vote to leave the European Union, our EU Friendly Shipping Service is unlikely to be affected for several years. Remember that we offer EU Friendly Shipping Service to all of our sponsors. It reduces their costs as well as saving you money related to VAT charges. Please get your favourite publisher to talk to us about how we could work with them.
And finally...
My thanks as always to our sponsors, advertisers, contributors and visitors.
Limey
New additions and updates