November 2016
***********************************************************************************************
SALE NOW ON IN THE LYG SHOP
Buy 2 games and get a 3rd at HALF-PRICE (lowest priced item discounted)
AND
Spend over £50 and get £5 off (excludes postage)
Spend over £100 and get £10 off (excludes postage) 
***********************************************************************************************
What a difference a month makes!
Last month I was sitting here wondering what I could tell you and was drawing a blank as pretty much nothing had happened. This month it's quite different.
On the personal front, the news is I'm unexpectedly unemployed. The government department I was working for suddenly discovered they had significant financial challenges and so let a whole bunch of contractors go with half a day's notice, including yours truly. So, if you know anyone looking for a Head of (software) Testing or a Test Manager - point them my way.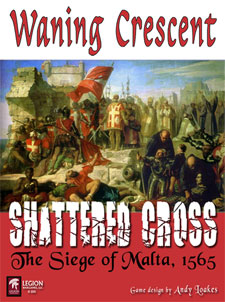 As a result of the above I've had a couple of weeks of free time on my hands. As well as job hunting, decorating and gardening, I've been continuing the playtesting of Waning Crescent, Shatterd Cross, creating some replacement counters for Grognard Simulation's Quatre Bras (incorporting more detailed 'line of command' info), shipping lots of games and doing tons of reading (if your a Sci-Fi/Fantasy fan, let me recommend 'The Name of the Wind' and 'Leviathan Wakes').
As well as being the basis of the Expanse TV series (that I've yet to see), Leviathan Wakes is also one of the books inspiring one of our new Cyberboard Gameboxes Frozen Worlds. This is a new, yet to be published, design from Karoly Szigetvari  - you saw it here first.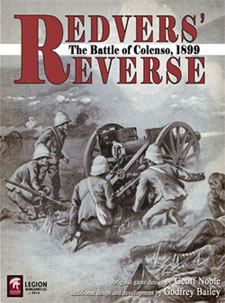 I mentioned above that I'd been busy shipping games. Most of these were Redvers' Reverse, The new solitaire game from Legion Wargames. This is still available at the pre-order price. As well as Redvers', Legion have reported a real upturn in their European sales and are attributing this to the fact they have made clearer, on their site,  the benefit of using LYG's EU Friendly Shipping Service. It nice to get this positive feedback.
Talking of pre-orders and our EU Friendly Shipping Service, Clash of Arms have the new edition of La Bataille de Ligny available for pre-order and this will be delivered via the EU Friendly Shipping Service - this means the price you pay Clash for shipping covers your VAT and handling fee - there'll be no additional VAT related charges when you receive the game. And I understand the pre-order price will be ending soon - so get your orders in.
What else? Well, we have a nice bundle of Cyberboards added to the site this month - a rare event that always gladdens my heart.
That's it.
See you next month.
BREXIT & Our EU Friendly Shipping
Despite the UK vote to leave the European Union, our EU Friendly Shipping Service is unlikely to be affected for several years.Remember that we offer EU Friendly Shipping Service to all of our sponsors. It reduces their costs as well as saving you money related to VAT charges. Please get your favourite publisher to talk to us about how we could work with them.
And finally...
My thanks as always to our sponsors, advertisers, contributors and visitors.
Limey.
New additions and updates