When Limeys Battled Yanks
Against the Odds Magazine and Limey Yank Games are once again working together in partnership to celebrate 'the Special Relationship'. So much has changed from those dark and distant days...
All contributions of over $15, to LYG's 15th Anniversary Donation Drive (see LYG Homepage), will receive a free copy of 'All or Nothing'.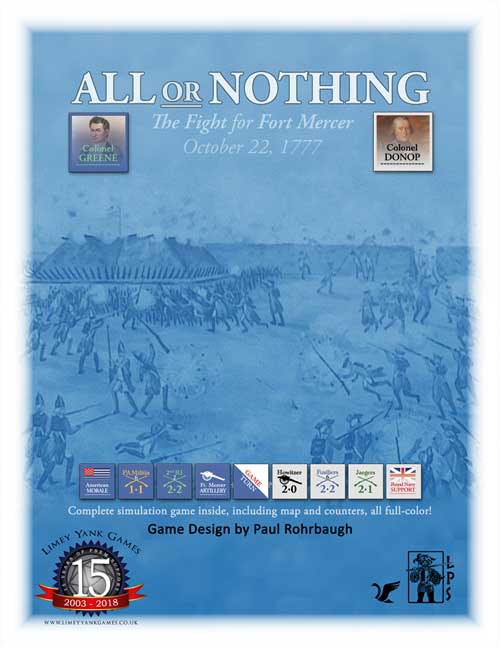 WHEN LIMEYS BATTLED YANKS!
By late October of 1777, the British had repulsed the American attack at Germantown, and were occupying Philadelphia in Pennsylvania. American forces still occupied two forts south of the city, blocking the only viable British supply line out to sea via the Delaware River. Plans were made to eliminate these two redoubts. Can you as the Patriot player hold off the Royalist attack on Fort Mercer? Will you as the Hessian take the Rebel stronghold to really secure the American capital and perhaps end the rebellion?
This is truly a case of "All or Nothing" for both sides in this exciting reward from ATO to supporters of LYG!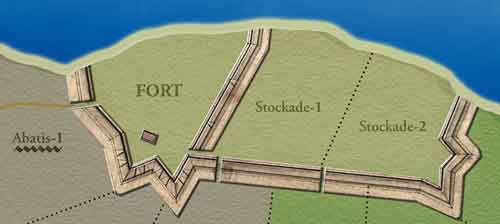 Sample section of the map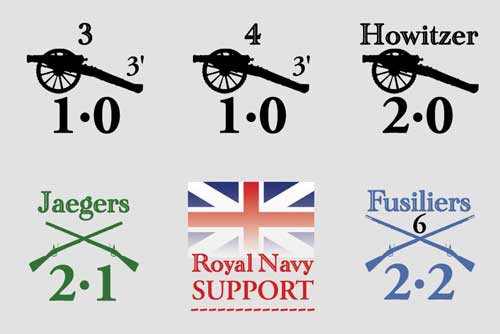 Sample counters
The game has 60 mounted die-cut counters, an 8.5" x 11" map and four pages of rules.