Limey Yank Games
HAPPY 2017!!!
***********************************************************************************************
SALE NOW ON IN THE LYG SHOP
Buy 2 games and get a 3rd at HALF-PRICE (lowest priced item discounted)
AND
Spend over £50 and get £5 off (excludes postage)
Spend over £100 and get £10 off (excludes postage) 
***********************************************************************************************
Well, I don't know about you but I had a great 2016, a super Christmas/New Year break - and I'm looking forward to seeing what 2017 brings (including my first grandchild later this month).
We've got a great selection of downloads to start off the year, and there's more than one file for each of the three platforms we support - which is fantastic.
Talking of fantastic, I'm hoping to announce an exciting new sponsor for LYG later this month (possibly even later today), so pop back to see what the news is. If you're in the EU, this could be especially exciting news since if we pull it off.
Another reason to pop back later in the month is to see what we add to the LYG Shop as we're expecting some great stock at great prices (and we have the Sale on).
In other news Waning Crescent, Shattered Cross has made significant progress this month thanks to the efforts of the playtesters and my co-Developer, Gareth Scott (Gos). The rules, whilst still under development, are now stable enough that I've been busy, these last couple of days, updating the Cyberboard Gamebox that we're using for playtesting, to get it ready for Beta/blind playtesting which I hope to kick off later this month. We only need 60 more pre-orders so please do your bit to support us and get your pledge in (thanks if you have done already).
See you next month.
BREXIT & Our EU Friendly Shipping
Despite the UK vote to leave the European Union, our EU Friendly Shipping Service is unlikely to be affected for several years. Remember that we offer EU Friendly Shipping Service to all of our sponsors. It reduces their costs as well as saving you money related to VAT charges. Please get your favourite publisher to talk to us about how we could work with them.
And finally...
My thanks as always to our sponsors, advertisers, contributors and visitors.
Limey.
New additions and updates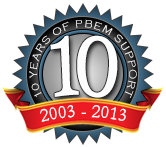 LYG Patrons
People support LYG in many ways;  submitting files, sponsoring the site or by making donations.
Those listed below have generously donated $25 or more are classed as our patrons.
Scott Abrams
James Anderson
Robert Appleyard
John Bowen
Douglas Dungan
Rob Franz
Giuseppe Gessa
Russel Gifford
Timothy Greene
Marco Gnagnetti
Al Hay
Neil MacNeil
Paulo Migliacci
Adam Niechwiej
Ken Nied
Edward Pundyk
John Rainey
Alan Rothberg
Simon Prior
Craig Thompson
Dick Whitaker
Patrons get a 5% discount in the LYG Shop