April 2014
I want to start this month by thanking each of you that have made a donation to help support the site. Natasha and I are grateful and humbled. Every donation - and I genuinely mean every donation, no matter how large or small - makes us realise that our efforts are genuinely appreciated. The fact that you're under no obligation to contribute makes it even more rewarding when you do.
Thank You!
A number of the donations have been very generous and this month we have started to list our patrons (those that have donated $25 or more) - additional thanks to you guys.
I need just 64 more pre-orders Toulon. This will be the first game designed by LYG and will be published by Legion Wargames. The game is also featured on BGG.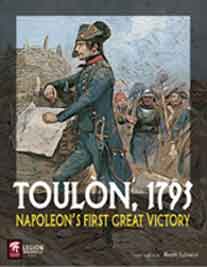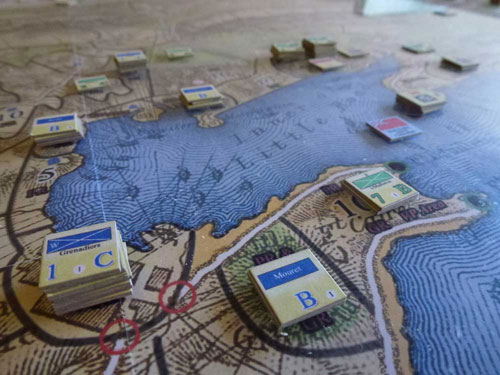 The image above is of early playtest components.
The last bit of news is that I'll be at Consimworld Expo again this year with Toulon available to anyone that fancies joining in a game. Interest has already been expressed in LYG polo-shirts so I'll be having more made and will bring them over (saving on shipping). If you are interested drop me a line and we can discuss colour and sizing. They'll cost £15 ($25).
Anyone not attending the Expo that would like a shirt can also purchase them with shipping at cost.
I need to have all orders no later than May 1st.
They ome in the following sizes/colours:
3XL: Black, White, Heather, Navy
S - 2XL: As above plus  Bottle Green, Purple, Sunflower, Burgundy, Royal Blue, Emerald Green, Red, Sky, Orange, Deep Navy Blue
My thanks as always to our visitors, sponsors, contributors and now donors too.
Limey