June 2014
I'm going to make this a very quick update this month as I'm just back from ConsimWorld Expo (which was GREAT!) and I'm therefore a couple of days late with this update - apologies. (EDIT: Just noticed I'm not 2 days late but 5 days early! Mind you, Natasha gets married next Saturday so probably just as well.)
Thanks to each of you that have made a donation to help support the site. Natasha and I are grateful and humbled. Every donation - and I genuinely mean every donation, no matter how large or small - makes us realise that our efforts are genuinely appreciated. The fact that you're under no obligation to contribute makes it even more rewarding when you do.
Thank You!
I need just 39 more pre-orders Toulon. This will be the first game designed by LYG and will be published by Legion Wargames. The game is also featured on BGG and, as of this month, there is a review of the game available.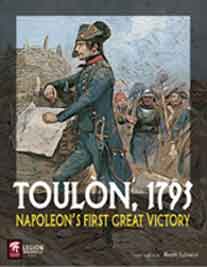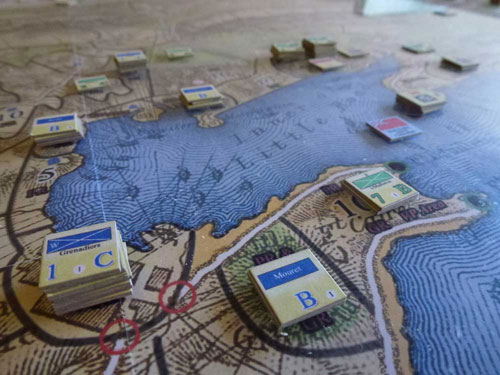 The image above is of early playtest components.
My thanks as always to our visitors, sponsors, contributors and now donors too.
Limey